looking for hugs
Hashtags
Location
Pescara, Italy  [ show map ][ hide map ]
Another photo of me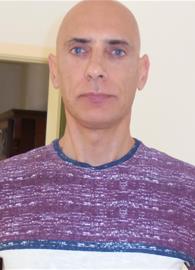 Hide photo

I'm here to
I'm here to meet girls 21 to 33 years old for dating and serious relationship.
About me
I'm sincere, kind, sporty, vegan
About you
sincere, honest, loyal
I am looking for a kind,polite, slim girl with whom share my life
I like a person with a good sense of humour, sporty.
I AM A PERSON LOOKING FOR LOVE, NOT A BANK LOOKING FOR INVESTMENT.
IF YOU ARE LOOKING FOR SOMEONE THAT SEND YOU MONEY OR RECHARGE TO MOBILE, PLEASE LOOK FOR ANOTHER WALLET, I AM NOT THE ONE YOU ARE LOOKING FOR, NOR YOU ARE THE PERSON I'M LOOKING FOR.

Also, as a lot here they propose to me some sort of investment, i must say I'm not interested. The only business i'm looking for here is exchange love for love, respect with respect, hugs with more hugs...

Also, in order to avoid misunderstanding, please when present yourself, clarify if you are a real woman or trans/shemale, etc.
I respect all, but I am only interested in a real, natural woman, sorry
Please TELL ME YOURSELF, don't force me to ask, it would be very ugly for both of us.

PLEASE answer these 2 questions:
1) Are you natural girl?
2)Are you aware I will NOT send you money, nor load your phone, neither anything similar?
Personal info
Drinking:
Light / social drinker
Relationship status:
Single
Education:
University - Graduated