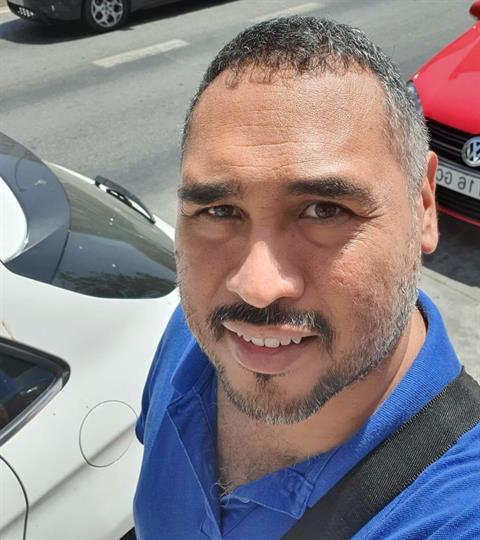 First Read! until the END!
Hashtags
#DownToEarth#DogLover#Beach#BeachLover#Cooking#Seafoods#Travel#Love#Pizza#PizzaLover#ChopSueyLover#PancitLover#RiceLover
Location
Madrid, Spain  [ show map ][ hide map ]
Some photos of me






Hide photos






I'm here to
I'm here to meet girls of any age for dating, serious relationship and networking.
About me
Hi!..

THE FIRST THING! ... For those who are wondering if I am Filipino... the short answer is NO... if you want to know more just ask me about!

My friends call me Hynek; I'm from Spain, but frequently most of the people get confused and take me as Filipino or Indian, but I'm not.

I am just a simple & humble man with 45 years old, friendly quiet, caring & loving, sometimes funny and serious... Never married and no have kids yet. I joined here hoping to find good people for my life and that special one to share life path.
About you
I am wishing to face the future with that special woman at my side that's why I'm looking for her, the one who shares my same goals, values, and aspirations the one that compliments my life and the one that will can support my decisions and make me see when I do a mistake. We do not need to have everything in common but must to be willing one together as couple and a hardworking person so that we can work in same way to achieve our common goals!

I am only interested in people who can bring out the best from me and who will always strive to be better. If you think that you can be the one for me; I defy you to make better version of me and if you are looking for someone who can do the same for you, then let's talk

My WhatsApp to who be willing to find a commitment: +34631146107

I only reply to who have WhatsAp profile picture thx
Personal info
Appearance:
Average
6'3" (191cm) and average body type.
Occupation:
Licensed Professional
Relationship status:
Single
Education:
Masters Degree
Religion:
Christian - Other