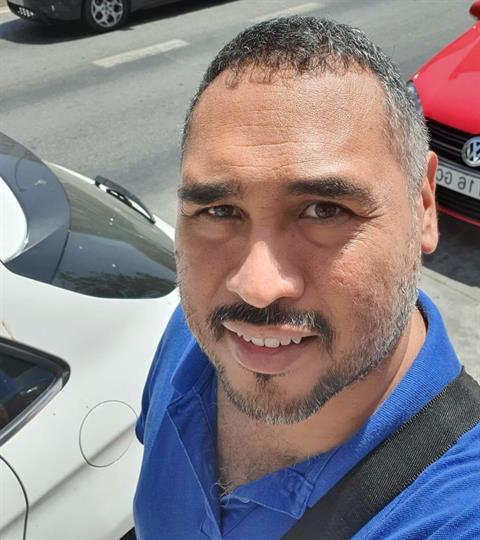 First Read! until the END!
Hashtags
#DownToEarth#DogLover#Beach#BeachLover#Cooking#Seafoods#Travel#Love#Pizza#PizzaLover#ChopSueyLover#PancitLover#RiceLover
Location
Madrid, Spain  [ show map ][ hide map ]
Some photos of me






Hide photos






I'm here to
I'm here to meet girls of any age for dating, serious relationship and networking.
About me
Hi!..

My friends call me Hynek; from Spain. As my friends says, I am a simple, humble person, respectful and down to earth man, very responsible in my profession and specially for my personal subjects about inter personal relations. I am a Christian man (God fearing, but no religious), honest, family oriented, good listener, sincere and I am not a judgmental person
About you
I am single, never married and i have no kids... I try to find a respectful woman. That woman I am looking for, I would like her to be frank, loyal and sincere; her social and economic condition does not matter; I just want her to be with a noble heart, that she be communicative, with a good humor, smart and humble, like most of women. Well.. Everything that makes a woman to be a queen and good wife!

I joined here wishing to find my future lady, that special one to share our life path. I am only interested in people who can bring out the best from me and who will always strive to be better. If you think that you can be the one for me; I defy you to make better version of me and if you are looking for someone who can do the same for you, then let's talk

BTW.... I am NOT FILIPINO, NOT MUSLIM and NOT INDIAN or whatever other race from Asia... im SPANIARD... heheheh i don't know why the people think that!

I only reply to who have WhatsAp profile picture thx
Personal info
Appearance:
Average
6'3" (191cm) and average body type.
Occupation:
Licensed Professional
Relationship status:
Single
Education:
Masters Degree
Religion:
Christian - Other