emiliano8282 • 38
Last active:
don't worry, I have
emiliano8282 • 38
don't worry, I have
Last active:
Materialistic girls and scammers are not allowed here.
Location
Rome, Italy  [ show map ][ hide map ]
Another photo of me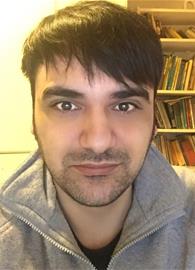 Hide photo

I'm here to
I'm here to meet girls 20 to 32 years old for dating and serious relationship.
About me
Hello everyone. I am Emiliano, I am 37 years old and I am Italian. I live in Rome. I am just a normal and hardworked guy that hope to find the right girl here. I am a good guy, respectful, passionate and faithful.
About you
I only wish to meet people that never give up at the first issue, someone that fight for the relationship, someone that go through the difficults and always try to fix everything. Only cheat have no solution in my opinion. Everything else can be fixed if there is a true feeling. I also wish to meet someone with who i can have smart and talkative conversations. I dont like spechless people.

I hate materialistic girls, people that ask for money or gift. I am not Santa Claus and i am not a fool. I never fall in a scam.

P.S. Conservative way of think doesnt match with my open minded way of think. I respect every coulture but i cant have a relationships with someone so different. Thanks

Personal info
Appearance:
Average
5'11" (180cm) and average body type.
Occupation:
don't worry, I have
Drinking:
Light / social drinker
Relationship status:
Single
Education:
Masters Degree